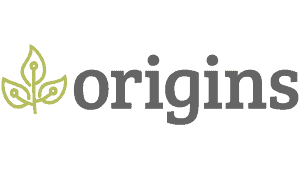 DNA testing will often lead to a successful birth parent search. But there isn't always a close match, and it takes a lot of work to get from distant cousin DNA matches to an adoptee's biological mother or father. 
A do-it-yourself approach requires learning the many methods and tools of both traditional genealogy and genetic genealogy. You will also need to use some type of computer spreadsheet to record and manipulate data about your DNA matches.
A typical search requires investments in research tools and subscription databases. The endeavor can sometimes go on for months–or even years–without success.
That's why I was so excited to learn about Origins International. For a small fee, they will help upload your DNA to additional DNA databases and assess your available DNA matches to tell you what answers are currently available (for example names of both birth parents or grandparents).
They will let you know how many research hours will be required and how much it will cost. They will then handle the DNA analysis and birth parent search for you at a fixed price based on your particular case. 
If they can't meet the agreed-upon objectives within 90 days they will give you 100% of your money back. There is no risk of wasting your money.
When I first heard of this company's unique business model, I explored their website, interviewed the principals, spoke with the head researcher, and examined their methods, reports and track record. Now I can wholeheartedly recommend Origins and here are 6 reasons why:
1. The Guarantee
Many adoptees pay thousands of dollars to genealogists, private detectives and others for a birth parent search. Some are successful; but far too many receive nothing at all for their investment. I've heard many heartbreaking stories of paying $5,000 to $10,000 for nothing in return.
The fact that a company has the skills and confidence to provide a money-back guarantee to adoptees is the biggest game changer in birth parent searches since DNA testing.
2. Faster Results
Outsourcing your project to professionals who already have the experience, tools, and resources can shave months off the search process. This can be critical, as birth parents are often elderly. And even your younger relatives (such as half siblings) can pass away from various causes before being found. 
A prolonged search makes it more likely that birth parents, their contemporaries who knew about your birth, and even some of your best DNA matches will pass away before you can find and contact them.
3. A Package Tailored to Your Needs
Your first step with Origins is a FREE case review. You share what information you have about your birth and discuss your goals in detail. 
Would you like your DNA uploaded to additional websites? Are you looking for one parent or two? Would you like to also see records and photos of your ancestors? Would you like someone to handle those first delicate family contacts for you?
Depending on your situation, Origins will quote you a fixed price based on your specific needs. There's no one-size-fits-all price.
4. Birth Parent Search Specialists with All the Best Genealogical Resources
Researchers at Origins have done this before. Many times before. In addition to their relevant experience, they have access to all the tools needed in a birth parent search: costly subscriptions to big genealogical databases such as Ancestry and MyHeritage, newspaper databases like Newspapers.com, and various other search engines and social media platforms for finding living people.
Because researchers at Origins are familiar with using these databases, they can find answers to complex questions much more quickly than a novice researcher.
The location of Origins near Salt Lake City, Utah is an added bonus. The company has easy access to the gigantic Family History Library, the world's largest genealogical repository, housing millions of photographs of original records on microfilm from all over the world. Most of these records are not yet digitized, meaning you can obtain the records from their original locations around the world or find them on microfilm readers at this spot.
5. Amazing Reports That You Will Cherish
Origins gives you much more than the names of your birth parents. They show you the steps they took to solve your mystery. 
The company will give you a family tree tracing your biological family back a few generations and showing how you connect to many of your DNA matches. They will provide their source material and share the records, photos, obituaries, family stories and relatives' contact information they found during the search.
6. Low-Cost Searches to Find Lost Relatives
Not everyone is searching for a birth parent. Many people have simply lost touch with certain relatives or need to find contact information for a friend or family member for some other purpose, e.g., probate. Using their subscriptions to online databases, Origins can usually find missing people. 
Since this doesn't take nearly as long as a birth parent search, the fee is much smaller. Again, if the company cannot find an answer for you there is no charge.
Conclusion
Over the years many people have asked me for advice when they couldn't find concrete answers through their DNA test results. This is the first company I've felt completely comfortable recommending.
They provide some of the most clear, thorough documentation of DNA analysis I have ever seen. Origins consistently provides answers even in cases where a client has only second-cousin DNA matches to work with. 
You can use this link to request a free case review. Or call Origins directly at 801-500-0900.