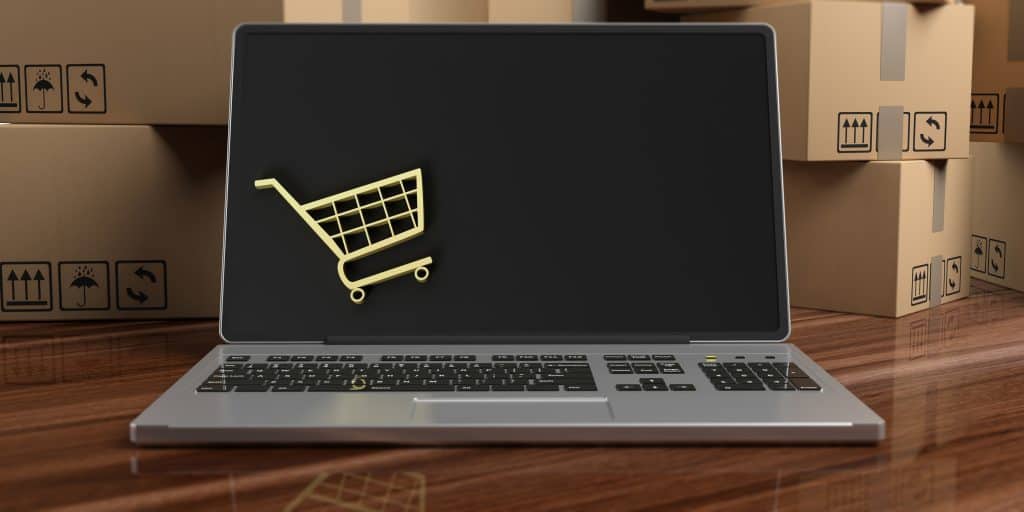 There are many places to buy a DNA test online. But you can easily pay too much or even lose your money on a counterfeit test kit. This page will show you how to safely order the most popular DNA tests.
The safest plan is to buy directly from the testing company's website. Yet if you mistype the web address, you could still arrive at a fake site. The following links go directly to the most popular genetic genealogy DNA testing companies. Just click any link.
Many online resellers will offer DNA tests for sale. But the only one I consider to be consistently safe for buying a DNA test online is Amazon. Most of the time the prices are no lower than you could get by ordering directly from the testing company. And sometimes the Amazon price is actually HIGHER than the direct price.
If you have an Amazon Prime membership, however, the one advantage of buying from Amazon would be free shipping.
Even then, you can pay more at Amazon than you have to. On rare occasions a testing company might offer a flash sale for a short time period. But you only get that price if you order directly from the company's website.
The following pairs of links let you quickly compare the current price on Amazon with the current price at the testing company.
AncestryDNA Amazon Price Company Price
Family Tree DNA Family Finder Amazon Price Company Price
23andMe Ancestry-Only Amazon Price Company Price
23andMe Health+Ancestry Amazon Price Company Price
MyHeritage Ancestry-Only  Amazon Price  Company Price 
MyHeritage Health+Ancestry Amazon Price  Company Price
Don't Buy a Counterfeit DNA Test Online
There have been cases where someone purchased a DNA test online and received an actual test kit. But when they mailed it in with their sample, the testing company would not do the test because the kit was a fake, stolen, or previously used. Here's an article about one such case.
Beware of Suspiciously Low Prices
One misleading tactic, especially common with DNA paternity tests sold online or in drug stores, is to sell a DNA test that only includes the collection kit. You receive your bargain kit and discover that you have to pay an additional charge for the actual lab processing. 
If you're shopping for a home paternity test online, make sure that everything is included as it is with the DNA Direct Paternity Test on Amazon.