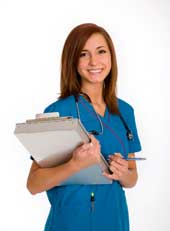 If you're planning to do a DNA test, hundreds of DNA testing labs are eager to take your money. Some of them are worth every penny they charge for their services. But many more are not. Because this is now a lucrative and a much-in-demand business, it shouldn't be a surprise that you'll have many options to choose from. Hence, the importance of you making the right choice.
In my adoption search quest, I used several labs. So, I learned a lot during that time. And I've acquired even more knowledge since I decided to create this web site.
Sample Collection Methods at DNA Testing Labs
Technology has made it possible to have DNA testing through various methods. This advantage has made DNA testing even more accessible to those who need it. Even when both parties may be physically apart from each other, this fact still wouldn't hamper them from the possibility of successfully having a DNA test.
Today, most DNA testing labs use DNA samples from your mouth. Methods include DNA swabs to collect cells from inside your cheek and spit tubes to collect saliva. Blood testing is no longer necessary. 

For many tests, you don't even have to come into a lab. Home DNA test are widely used, especially when both parties live far away from each other. Both tests can be ordered, sent to each respective home, then sent back to the DNA laboratory, without either of the specimens getting hampered.
It's for this reason that you have to ensure that you're dealing with a reputable DNA test company. That way, you're guaranteed of the excellent quality of the lab equipment that the DNA company uses. 
Paternity Testing
The parent-child relationship is the closest one possible. As a result, paternity testing can tell you that a man is a child's father with 99.99% certainty. If DNA testing shows that a man is not the father, you can be 100% certain of that fact.
Situations involving child custody and child support, plus inheritance and immigration require legal paternity tests. In those cases, the courts require all parties to show up in person at the DNA testing labs. Then lab personnel will confirm each person's identity, collect the samples, and follow a legal chain of custody process through analysis and reporting.
Home DNA test kits for paternity testing are available. They are much less expensive and appropriate when the test is solely for personal knowledge. Tests done at home are not legal paternity tests since there is no way to independently verify who provided the samples.
Paternity tests are also important in helping trace and create a family tree. Henceforth, if you're going to have a paternity test done, all the more that it's crucial to have it done correctly. Else, you may just lose the opportunity to belong to a family or to trace the family you've lost.
Recommended DNA Testing Lab for Paternity Issues
The lab I recommend for any form of paternity testing is EasyDNA. You can order a home DNA test or schedule in-person visits for legal paternity testing.
If you need a legal test, then the location of a convenient testing site can be an important factor. If the tested parties are in different locations, choosing a company like the one above, which has a large network of sampling sites, can minimize travel expenses
Close Relationship Testing
If the parents are not available for paternity/maternity testing, you may still be able to determine whether or not two people are related. For example, I knew my father was one of five deceased brothers. By comparing my DNA with that of a child from each brother, I was able to determine which man was my father.
In addition to siblings and half siblings, you can do relationship testing to confirm grandparents, aunts, uncles, and cousins. If your primary goal is to determine your relationship, I recommend the Family Finder test at Family Tree DNA.
Family Tree Building
If you are a genealogist or an adoptee, I recommend you do the Ancestry DNA test. This one has the largest database of users by far and will yield the most matches to genetic cousins. Adoptees and serious genealogists will eventually want to be in all the major databases. See my Tracing Birth Parents page for a cost-effective testing strategy.
Ethnicity Testing
To measure the ethnic contribution of all your more recent ancestors, the new SNP-based autosomal DNA tests can tell you a lot. My favorite test for ethnic ancestry purposes is 23andMe.
Health Testing
This is a rapidly growing area with many new companies that provide little or no value. I have tried several tests. If you click this 23andMe link, you will see an option to order their Health + Ancestry service. They provide a growing collection of FDA-approved health reports at a reasonable price.
If you want the very best is DNA health testing, I recommend the Nebula Genomics test. By checking your whole genome at a 30X read rate, it is the most comprehensive health test available.
This is a kind of genetics test that provides results whether or not particular genes are positive or negative for a possible gene mutation. Whatever your results, you will have an informed choice about managing your healthcare. Remember that not all health tests work for everybody. You may not be aware of it, but because of your genes, you may not need certain types of tests anymore. 
A Final Word About DNA Testing Labs
When you find yourself in a situation where a DNA test is necessary to go through, you have to ensure that you're working with the most trustworthy DNA laboratory as possible. Since a DNA test is one that you can never risk ever getting wrong, this isn't the time for you to skimp on your options. Remember that the results can alter family relationships. Also, you want to give yourself that assurance that you have an accurate result.