DNA Paternity Test
Proves Fatherhood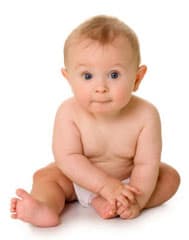 Every child has just one biological father. But sometimes you need a paternity test to identify the real father. And certain legal situations involving custody and child support require PROOF of fatherhood.
Later in life, an adult may become curious about his biological roots and need to verify his birth father. That's what happened to me. And that's how I got interested in DNA testing.
In all these cases a DNA test can uncover the truth. But there are many types of DNA testing and more than one way to get tested.
Making the right choice is critical, especially when the results need to hold up in court. That's where this site can help.
I was adopted and eventually decided to search for my biological father. Eventually, I found the man my deceased birth mother had named as my father. In my case, comparing our DNA proved that he was NOT my father.
How I got around that major setback is covered in the Adoption Search section of this site.
Follow the underlined links to learn more about the genetics of fatherhood. Start with paternity test DNA to review the basic information.
Recommended Lab
Many labs can do paternity testing. Some are better than others. The leading lab that I can recommend without hesitation is DNA Diagnostics Center. Click the link below or call the toll-free number to get more information and test pricing.

You can confirm the father's identity before the baby is born with prenatal testing.
NOTE: DDC now offers a non-invasive test that avoids the small risk present with the traditional methods.

If the child's father is deceased--or just unwilling to be tested--you can sometimes acquire his DNA through forensic DNA testing.

DNA and The Law
DNA testing has had a huge impact on child custody laws. In addition, women can use DNA testing to gain child support from deadbeat dads. And men can use it to protect themselves against paternity fraud.

Less Expensive Alternatives
In some cases you can eliminate a potential father through a comparison of blood types. If you know all the blood types and get lucky, this might avoid the need for DNA testing.
If you just want to confirm a parent-child relationship without any expectation of using the test results in court, you can use certain genetic genealogy DNA tests. The least expensive option is 23andMe, which is now selling test kits below cost. You can now order two kits (for the suspected parent and the child) for less than $200.
For some other ways to determine a child's real father, see this guest article on Who's the Real Daddy?
---
| | | | | |
| --- | --- | --- | --- | --- |
| Join Richard On: | | | | |
---